Enable Two-Way, Multi-Channel Communication Easily!
Manage all conversations across different touchpoints like
WhatsApp, Viber and Web Live Chat from a single UI.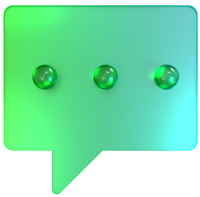 Messengers
WhatsApp
Telegram
Viber
Apple Business Chat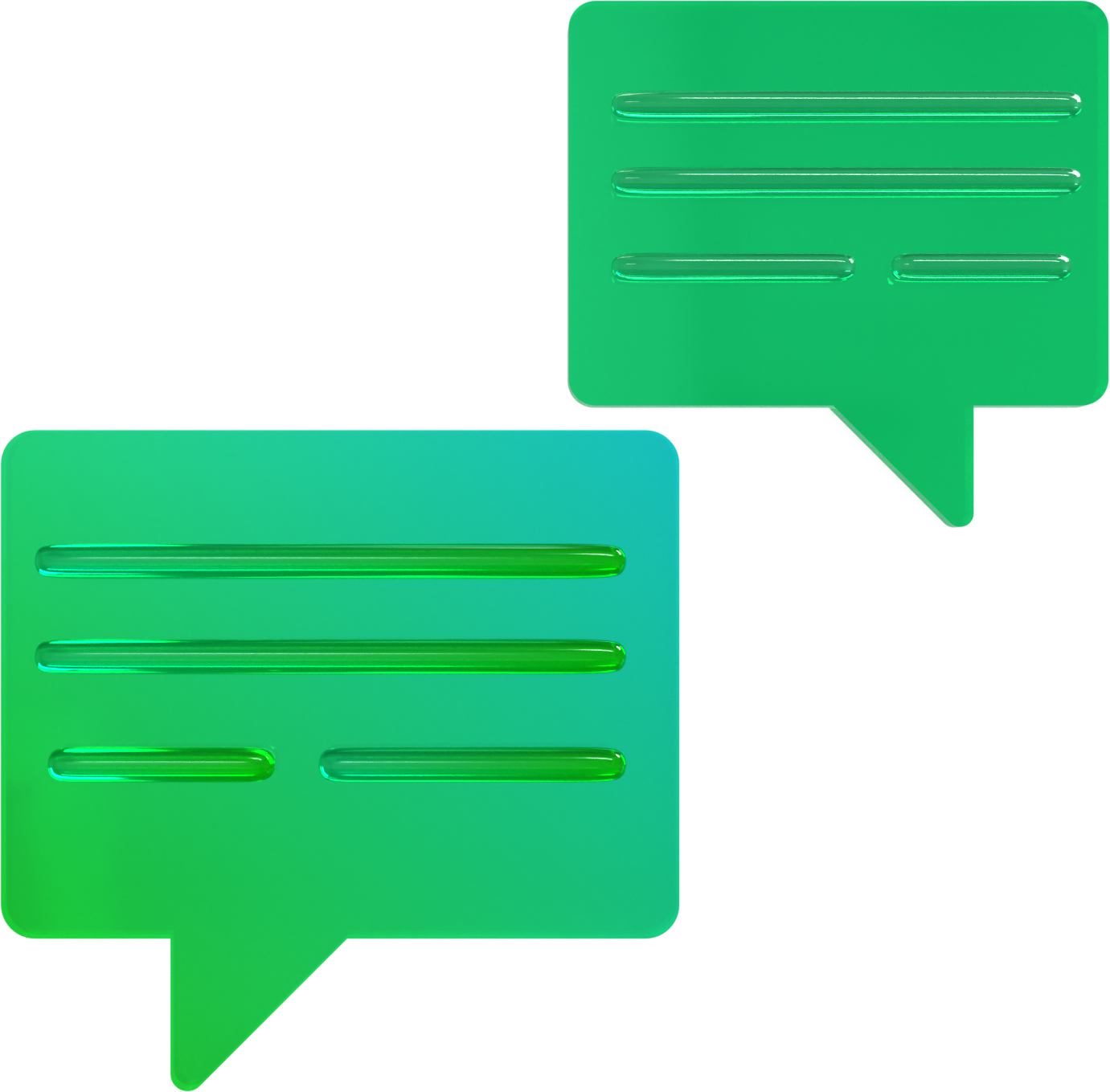 Chats
Web live chat
In-app live chat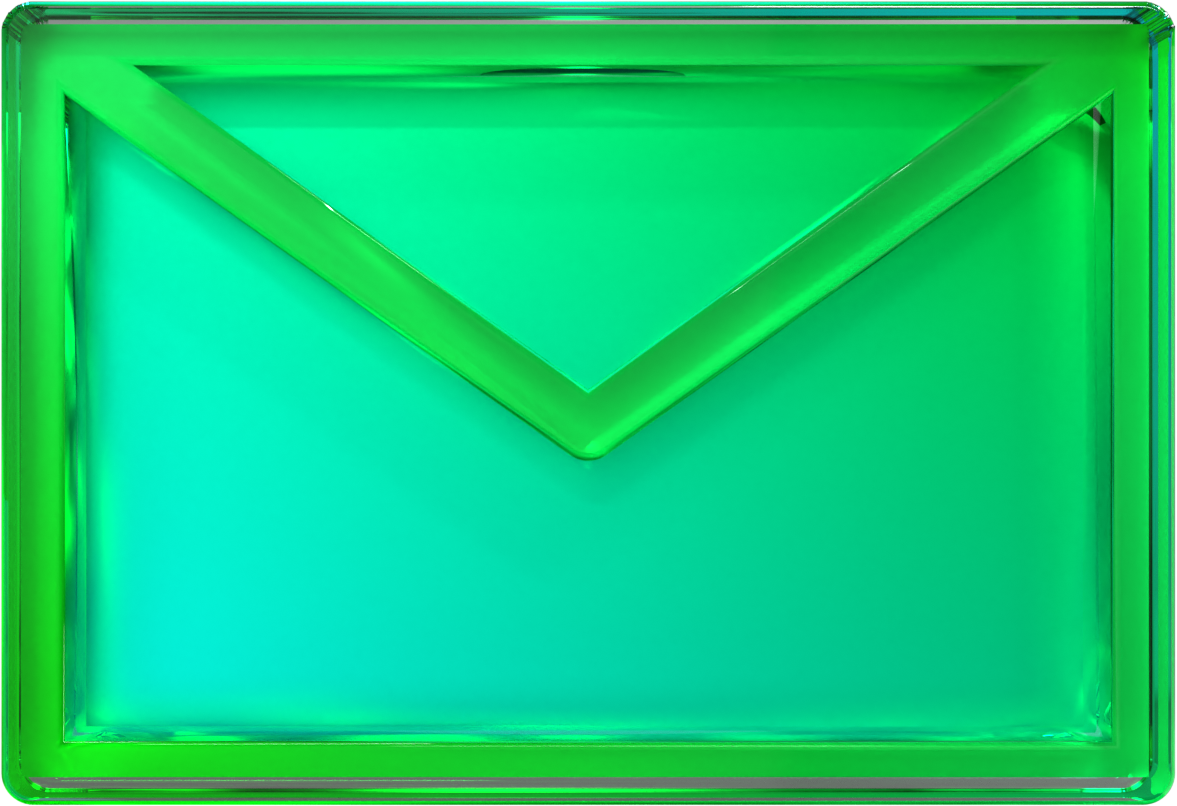 E-mail
See Your Customer Engagement Levels
Hit the Roof
Win Hearts With Quick 24/7 Customer Support
Reduce response times by intelligently routing all incoming queries from all channels to the most
competent agent. Empower your agents to solve customer issues more quickly through access to
data-enriched customer profiles.
Increase Conversions With Well-Timed
Marketing Messages
Use our chat center to send messages related to product recommendations, exclusive deals, back-in-
stock alerts, abandoned cart reminders, and more to nudge customers toward purchases.
Integrate it Easily
With Legacy Software
The Chat Center powered by edna has a wide pool of integrations for seamless work with the customer's internal systems and third-party services. Systems available for integration are order management systems, CRM and CDP systems, Helpdesk, Recommendation services, and Telephony systems.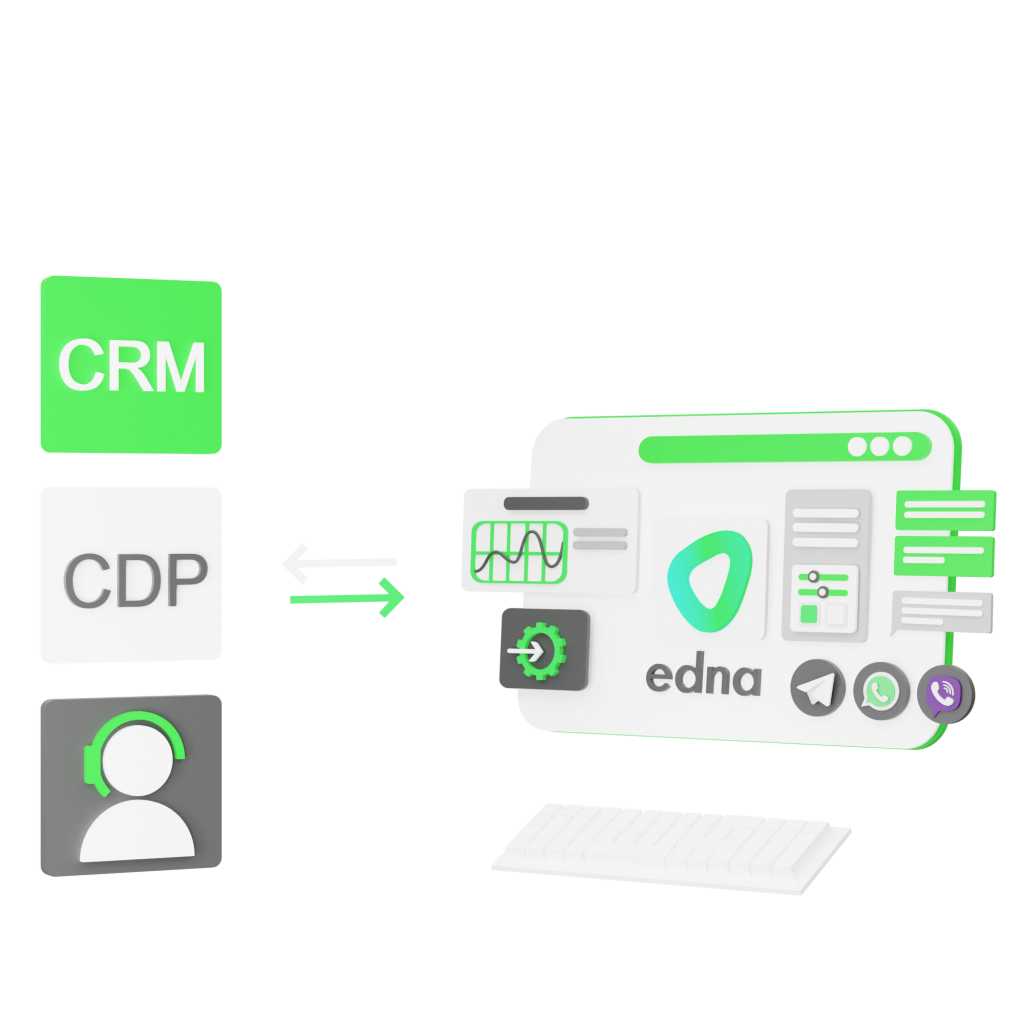 Use Our Ready Integrations
With Your Systems




Key Features of edna's Chat Center
Keeping Customers Informed
of Wait Time
Clients are kept informed about the status of processing their request and how long they need to wait for the operator to respond. This sets the right expectation and reduces frustration.
Pinning a Message and Post-Processing
If accommodating your client's request is expected to take time, you can pin it and reach out to the client later with a finished solution.
Intelligent Routing of Customer Queries
Set the rules to carry out automated routing of incoming customer queries based on various parameters such as geo-location, customer intent, preferred language.
Improving Efficiency of Processes and People
Deploy bots to handle common queries and automatically route more complex ones to the most competent agent.
Unified History of Calls
for An Authorized Client
Have a unified history of chats that stores all past communication with your clients so they don't have to repeat their request or describe their problem multiple times.
Availability of Ready-made Integrations
Improve the quality of customer service with convenient, open API integrations and availability of ready-made solutions with Jira, MIS Infoclinika, Minerva Knowledge.
Want to supercharge your customer engagement
using our Chat Center?
Leverage Chatbots
in edna Chats
Integrate chatbots to process typical requests automatically and respond to clients 24/7.
Use quick response buttons in the chat to guide clients through the desired scenario
Deploy bot-initiated dialogues so that customers do not leave without placing an order.
Consult and sell via chat.
Free WhatsApp Widget
To make the most of WhatsApp Business messaging, you need to let your customers know you are available on the platform. And what better way to do that than embed a WhatsApp chat widget and button on your website? Widgets are easy to spot and a great way to inform website visitors that you are available to chat on WhatsApp.
With one click, they can be redirected to your WhatsApp channel and start chatting. You can create your own unique widget using multiple customization options. What's more, you can integrate the widget with existing systems such as the CRM to improve your customer service levels. You can embed our free widget into your website in a few, easy steps – no technical expertise is needed!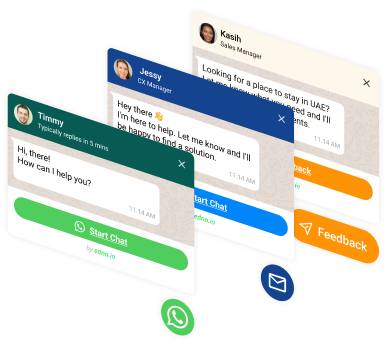 Manage WhatsApp Business with edna's Unified Cloud Messaging Solution
When you choose edna's WhatsApp Business API, you also get access to an easy-to-manage unified messaging platform. This solution helps you:
Create templates and visualize them in real time
Use other channels with WABA in cascades
Track campaign performance with detailed reports
Add different tags to recipients and send targeted messages
Send automated trigger messages on customers' birthdays, anniversaries, etc.